Material obtained from The North American Neuro-Ophthalmology Society
Neuro-Ophthalmology deals with diagnostically challenging cases. Patients with rheumatologic, toxic, oncologic, metabolic, endocrine, infectious, and other medical diseases are examined. These medical conditions from intrinsic neurologic or ophthalmic diseases that affect the eye and brain lead to neuro-ophthalmic problems. The etiology of vision and visual field loss, unusual eye complaints or visual phenomena, ptosis, diplopia, abnormal pupils and eye movements, ocular, periocular and associated head pain are some of the conditions which are evaluated. The most valuable tool the neuro-ophthalmologist has is the HISTORY.
Meet the Doctors
---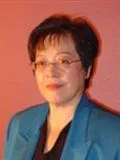 Rosa Ana Tang, M.D., M.P.H., M.B.A.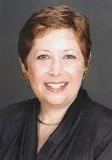 Jade Stacey Schiffman, M.D.
With the opening of the Optic Nerve Center, Neuro-Ophthalmology of Texas at Eye Wellness Center brings together a full range of services to diagnose and help manage optic nerve problems and other sight threatening conditions. The Center is directed by two collaborating, fellowship-trained neuro-ophthalmologists and fellows of North American Neuro-Ophthalmology Society. Both Rosa A. Tang, M.D. and Jade S. Schiffman M.D. are award winning, board certified in ophthalmology, have been in the "Best Doctors in America" for over 20 consecutive years, and held academic positions at UT (Houston and Galveston) and at UT MD Anderson Cancer Center, respectively as Professors. Dr. Schiffman is also a board-certified neurologist.
Their passion for sorting out symptoms such as blurred vision, vision loss, spots in vision, visual field defects, double vision and other symptoms is the essence of their practice. They take a "Sherlock Holmes approach," taking a careful history, then gathering and integrating data from sophisticated in-house technologies such as: visual charts with low and high contrast (ETDRS); Zeiss automated perimetry and computerized optic disc and retinal analysis (OCT); visual evoked potential; multifocal electroretinogram; Zeiss fundus camera and Optos camera; Ultrasound of the orbit and the eye; and pachymetry and Oculus keratography.
With Zeiss "Forum," an image management software, all photos are easily viewed by the patient and integrated into their EMR.
An active researcher, Dr. Tang offers selected patients the opportunity to participate in clinical trials. Trials are ongoing in multiple sclerosis, thyroid eye disease, papilledema, uveitis and the ocular effects of systemic cancer drugs. IRB selection results in increased efficiency and decreased duplicative services related to the studies .
Both doctors also co-direct the Multiple Sclerosis Eye Care Center at the University Eye Institute and were pioneers in tele-ophthalmology.
Reprint from Forbes Magazine.
Co- Directors/

Neuro-Ophthalmologists:

Rosa Tang, M.D.
Jade Schiffman, M.D.