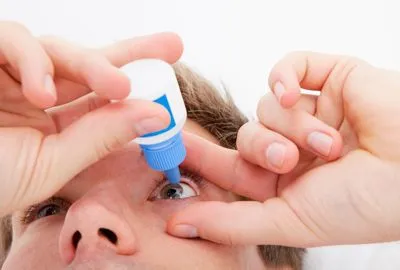 The Convenience of Presbyopia Eye Drops
Your eye can suffer several different issues, issues which come about for different reasons. Presbyopia is one of them and we at Eye Wellness Center in Bellaire, TX, are here to discuss one eye care treatment that has been more common of late: presbyopia eye drops.
What Is Presbyopia?
For a word that's probably not in most people's lexicon, presbyopia is more common than you'd realize. Basically, presbyopia refers to the gradual degradation of a person's ability to see things up close, an ailment more commonly known as farsightedness. Presbyopia typically begins to manifest in a person's 40s, and the symptoms of it will become gradually worse until they hit age 65. The worse the presbyopia is, the harder it is to read things up close, and, in turn, the worse your headaches caused by eye strain become. Presbyopia is caused by your lens hardening, making it more difficult for your lens to constrict to aid your sight.
There are multiple ways to address presbyopia. Reading glasses are very common, and a big part of why people so often eventually sport glasses as they age. Both corrective lenses and contact lenses help, as does surgery. Ask our eye doctor whether that is a good direction to take with your vision health.
There are various risk factors that our eye doctor will tell you increases the chances of a person developing presbyopia. Age, as mentioned above, but drug use is also commonly linked with presbyopia, and is something that a person can curb to avoid such a thing from happening. However, some medical conditions may also exacerbate the problem, such as cardiovascular diseases, diabetes, or multiple sclerosis.
How Do Presbyopia Eye Drops Help with Farsightedness?
Recently, eye drops have been used as a treatment for presbyopia. The presbyopia eye drop is a daily one and has the potential to make a significant improvement in the quality of lives of the large number of Americans who suffer from some degree of presbyopia. Be sure to consult with our eye doctor about eye drops potentially being used as a regular treatment.
Contact Our Neuro-optometrist at Better Eye Care in Bellaire, TX, for Better Eye Care Today
Presbyopia can be rather frustrating to grapple with, but that does not mean that you must handle it on your own. Our neuro-optometrist at Better Eye Care in Bellaire Center in Bellaire, TX, will help you figure out your options and provide you better eye care. All you have to do is contact us or call us at (713) 942-2187!